An old white guy is going to helm a 'young social activist' comic
Yeah, Marvel cares about diversity ... sometimes:
Marvel's resurgent group of teenage crimefighters—whether that's the time-lost young X-Men or the youngest All-New, All-Different Avengers—are doing something that's very teen. They're defying their older colleagues to go it alone, fighting crime and generally being all hopeful and grassroots-y while doing so.

That's the premise behind Champions, a new book from Mark Waid and Humberto Ramos being released in the wake of Marvel's "Marvel Now!" initiative later this year. Channelling a youthful sense of positivity and social activism, the new group is headlined by Ms. Marvel, Nova, and Ultimate Spider-Man Miles Morales, after they chose to quit the Avengers for reasons currently unknown.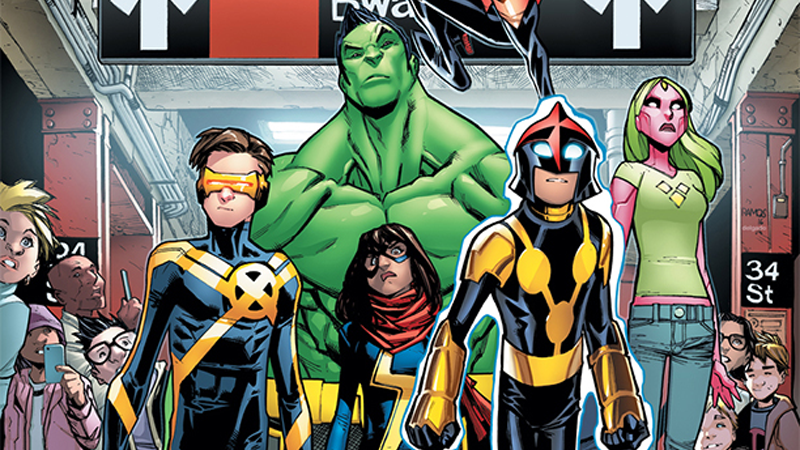 Waid? Waid?? The guy is in his mid-50s. He's a straight white dude. What a laugh ...
But one thing's for sure -- he'll nail down the "social activism" part, you can count on that. Just check out his Twitter feed. And if you differ in opinion from him, you can f*** off.
Posted by Hube at July 6, 2016 09:15 AM | TrackBack