Dan Slott snivels before the S.J.W. crowd
How delightfully delicious.
Dan Slott, writer of Spider-Man and more hypocritical than a Bill Clinton-loving feminist, sniveled before the social justice warrior crowd a week and half ago after he supposedly was "insensitive" -- insensitive to an apparently gay comicbook fan who stated he was metaphorically "bleeding" (because of lack of progress on the comics diversity front. I guess.)
It seems Danny Boy was defending Marvel editor-in-chief Axel Alonso who had also taken issue with the race/gender/sexual orientation SJW bean counters in an interview.
Of course, Alonso incurred that group's wrath -- for the "crimes" of giving creator chores for Blade to white guys, and stating that Hercules would be straight (not gay or bi) in his new upcoming series.
*Sigh*
But, after Slott's initial defense of his editor, check out his mewling apology to the SJW snowflakes:
An apology to any & all LGBTQ readers and fellow geeks and fans.

I screwed up. I was so focused on seeing a situation from my side of the equation, I didn't come to the table with enough empathy for others. That's all on me.

Saying the equivalent of "change is coming" and "can you cut us some slack" is a pretty awful thing to say to someone who's hurting-- to someone who wants, needs, and deserves change NOW. Not tomorrow. Now.

Not going to couch this in "Here's what I was thinking", "here's how you misread what I said", or "here's how I have been trying to bring diversity into comics". Because the word that keeps popping up in any of that is "I", "I", and "I". And, end of the day, "I" don't matter in any of this.

This is about the people who are being effected by the actual injustice and unfairness of it all. And the only thing you really need me to say that starts with "I" is:

I screwed up. And I am genuinely sorry.
(Um, you'd think a writer of a Marvel flagship title would know the difference between "effected" and "affected.")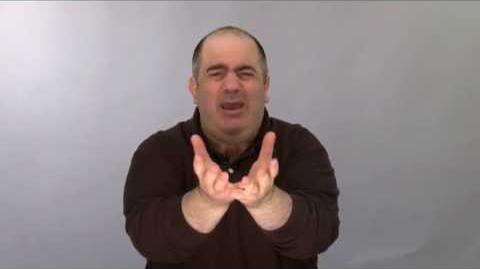 PLEASE FORGIVE ME!! MWAHAHAHAHAAAAAAA .... !!

Alas, Slott is attempting to maintain his "progressive" bonafides by getting on his knees and seeking forgiveness from a perpetually aggrieved group.
But he'll keep shitting on right-of-center fans who arguably make up a (much) larger percentage of comicbook readers and fans than the eternally angry SJWs.
And so it goes ...
Posted by Hube at August 12, 2015 07:08 PM | TrackBack