Monday musings
Want a $15/hr. "living" wage? Then be prepared to pay for it: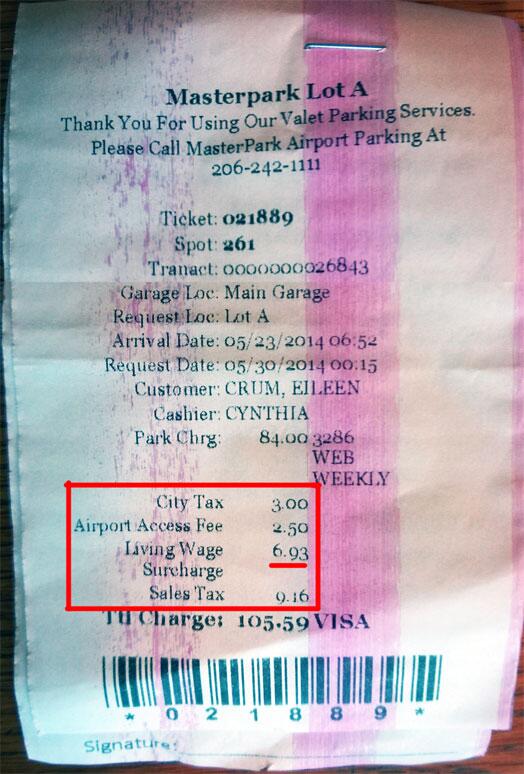 Got issues with the IRS? Give them the same excuses they're giving us. Douchebags.
LOL Alert: The LGOMB's "Trust Fund" Scott offered up an "update" to his possible challenge to Rep. John Carney. Judging by the number of comments, it seems there's just a bunch of eye rolling regarding this ... "challenge."
The SCOTUS has ruled that the Boss Obama administration's EPA lacks authority in some cases to bully companies regarding greenhouse gas (GHG) emissions. Hey, it's a start.
Maryland Gov. Martin O'Malley has come up with the latest euphemism for "[illegal] immigrant" -- "New American." *Yawn* I like, too, how O'Malley, like other state and local execs, thumbed his nose at federal law to provide safe harbors for illegal immigrants. That is somehow OK, but when states/localities on the front lines in the border situation attempt to do the same but in reverse -- enact measures to stop illegals -- they're met with lawsuits from President Lemon. America: Gotta love it.
Like Obama, he has his grip on the pulse of America: John Kerry deals with yet another "crisis" facing the US -- he's "working hard to ensure that by the end of [his] tenure, we will have lesbian, bisexual, and transgender ambassadors ..." I wonder how this ranks on the list of concerns facing the American public.
Lastly, who else caught that crushing last second goal by Portugal to tie the US soccer team 2-2 last night? If the US had held on, we'd already be on our way to the next round. But protective play and sloppiness at mid-field did us in. Speaking of the World Cup, FIFA, one of the most corrupt organizations on the planet, is pulling a John Kerry -- concentrating on ridiculous matters instead, in this case, of just having good natured fun. Sheesh.
Posted by Hube at June 23, 2014 10:45 AM | TrackBack