So, I finally saw Man of Steel
... and I thoroughly enjoyed it. When it first hit theatres, there was a big controversy over (and I don't think I'm giving anything away here, now) Superman killing General Zod at the climactic battle's end. I personally don't have an issue with how it all panned out, but then again I am not as versed in Superman lore as I am with that of many Marvel characters.
Nevertheless, it has been established that Supes has killed before, and that it caused him great torment afterwards. In Superman vol. 2 #22, Supes executed an alternate-universe Zod, along with his two cohorts (basically the same trio as that seen in the film Superman II) after they obliterated an alternate-Earth. Superman could take the chance that the trio would do the same to our planet, and so took the fatal action. I first learned about this incident in the TPB Superman vs. Aliens, of all things. Supes' despair over his actions was referenced because he was (at first) reluctant to kill any of the [Alien] xenomorphs he had encountered on a desolate asteroid.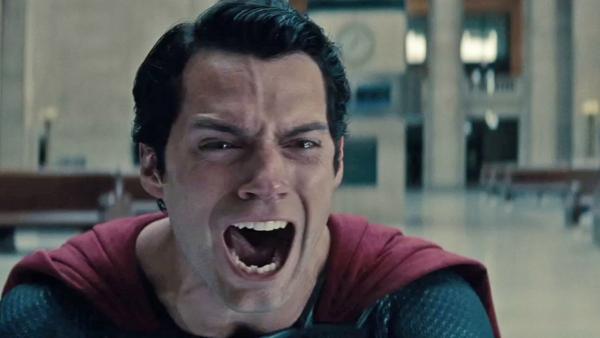 In MoS, it is clear that Kal-El is in [spiritual] agony after snapping Zod's neck (see above), shown by his tears and bellowing scream following his fateful action. And just like the situation in the comcbook referenced above, Zod had vowed never to give up -- give up trying to destroy Earth -- as long as he lived. For me, killing Zod was the only alternative. There certainly wasn't any place to imprison him, given that the Phantom [Zone] space drives were all just destroyed.
There's certainly stuff to be nitpicky about in MoS, but I thoroughly enjoyed the film. I think it provides a more realistic situation with the [human] population coming to realize that there's a nigh-omnipotent alien living in their midst. Henry Cavill as Clark/Supes is excellent -- he's built like Hugh Jackman, and a better actor than Brandon Routh (Superman Returns). The distrust of the US government regarding Supes is very much like that of the truly excellent Superman: Secret Identity written by Kurt Busiek. In it, Supes just wants to be left alone, to live in peace and raise his family, and to help out humanity when he can. But the government hounds him, and he eventually has to come to an agreement with some higher-ups to have his persecution cease.
The Kryptonian backstory was very well done, with notable homages to the classic 1978 and 1981 films. I thought the planet's 100,000 year interstellar history was reminiscent of Zenn-La's -- home of the Norrin Radd, aka the Silver Surfer. Both civilizations journeyed the stars and planted their flag on thousands of worlds ... only to get bored and return home to live a risk-averse life of comfort and plenty.
I certainly look forward to the follow-up, which is supposed to feature both Superman and Batman.
Posted by Hube at December 1, 2013 11:15 AM | TrackBack