Oh, by the way -- about Bane ...
... he's not new to the Batman movie scene. He was actually a bit character in the execrable Batman and Robin from 1997.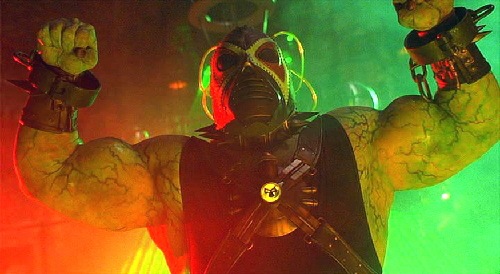 He was easy to forget ... as was the movie itself. Of course, however, if you're a Schwarzenegger fan, his cheesy one-liners as Mr. Freeze are for you: "Ice to see you!" "Let's kick some ice!" "Cool party!"
Posted by Hube at July 18, 2012 08:59 PM | TrackBack