The absurd of the absurd
It just never ends. And it just gets nuttier and nuttier. Now, it's "racist" the way someone perceives you saying a name:
Chris Matthews says the way Newt Gingrich pronounced moderator Juan Williams' name at last night's debate was a racially charged moment. Matthews, who would later sum this up as a "dog whistle," made his case that this is racist because some people will "clearly hear" it while others "don't want to hear it."
Video at the link above. Un-freakin'-real, man. Election 2012 is gonna be a doozy.
SEMI-RELATED: Matthews lies about how well his book on JFK is selling.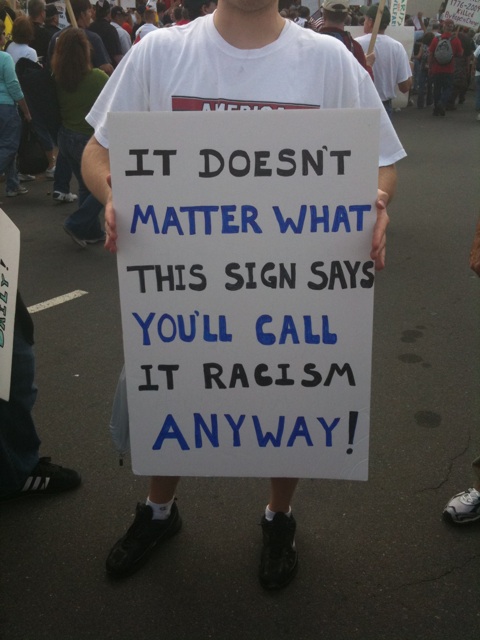 Posted by Hube at January 17, 2012 07:48 PM | TrackBack