Laugher of the day
Moonbat pandora of the LGOMB exemplifies perfectly the duplicitous insanity that her fellow moonbats -- and the mainstream media -- exhibit when "examining" Tea Partiers and OWSers. She writes:
A Tea Party supporter calls Elizabeth Warren a "Socialist whore."

Speaking in a packed VFW hall, Warren went on to address his question about her association with Occupy Wall Street. "I've been protesting what's been going on on Wall Street for a very long time," she said, but added that the movement has its own independent agenda and will proceed along its own course.

"Yeah, so has the Tea Party," the man said, before losing his cool.

"Well, if you're the intellectual creator of that so-called party," he said, "you're a socialist whore. I don't want anything to do with you." The crowd shouted him down as he added that Warren's "boss," presumably referring to the president, was "foreign-born." He then attempted to storm out through a side door. Finding it locked, he retreated out the back of the VFW hall instead.
Warren afterwards said she "felt sorry" for the man and wasn't angry with him. Leaving pandora to conclude: "Let's recap: Elizabeth Warren = Classy. Tea Party Supporter = Misogynistic, birther nutcase. In other words… the GOP base."
Is that so, pandora? If a single moronic Tea Party individual "represents" the GOP base, who do these people then represent?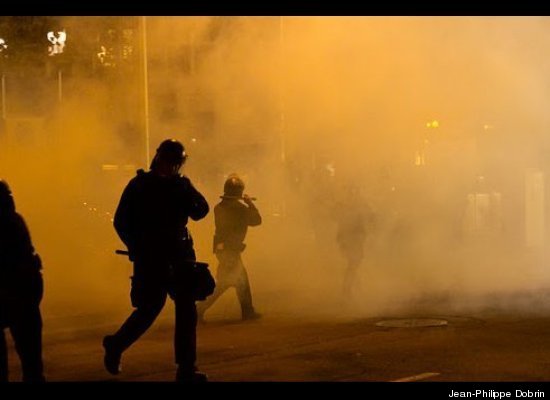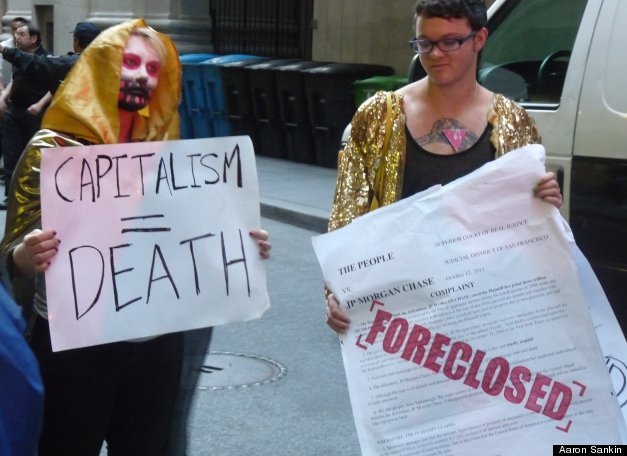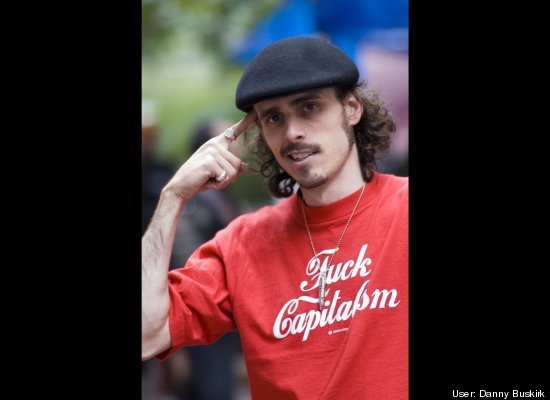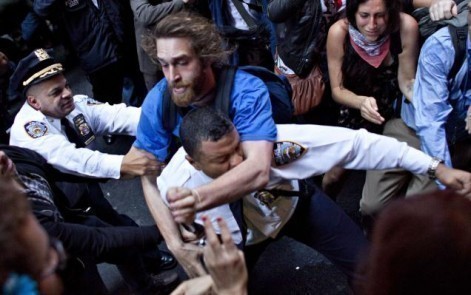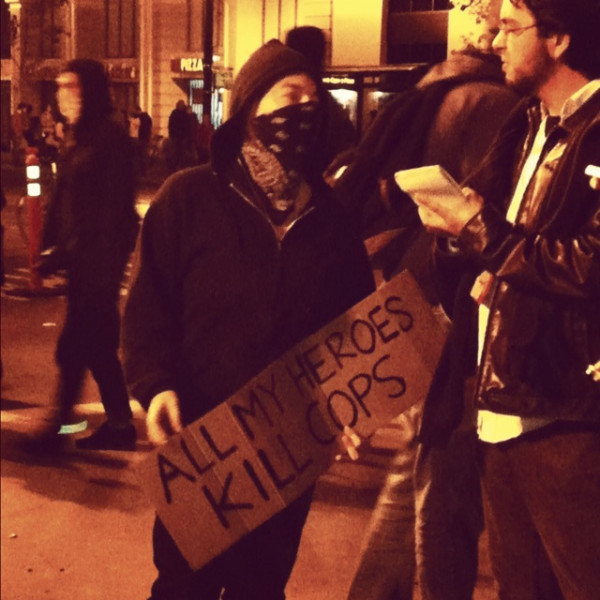 So let's recap: Single Tea Party dolt = an individual cretin.
The Occupy Movement = Violent, destructive, profane, law-breaking. In other words ... the Democratic base.
Hey, I'm just using moonbattish pandorian "logic." Don't blame me.
Posted by Hube at November 4, 2011 03:33 PM | TrackBack